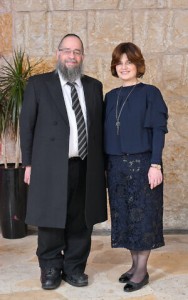 Dr. Walter Wasser, a nephrologist at Haifa's Rambam Hospital and the ultra-Orthodox Mayanei HaYeshua Medical Center in Bnei Brak, said there is no other organization like Matnat Chaim in Israel.
"Unlike in hospitals where I work, Matnat Chaim works in the community, too — they raise awareness of kidney donations and actively recruit donors, who donate altruistically," Wasser said. "The last thing a kidney patient wants to do is campaign for a kidney. Hospitals won't do this for them; Matnat Chaim will."
Read more on Times of Israel.